Ah, what a treat Vivy was. Vivy was one of the best anime from the last season. It was a WIT Studio original anime with Re: Zero authors on the pen. It was a complete roller coaster ride. In 13 episodes this anime will make you feel so many different emotions. It isn't a sad anime per se but, some parts and episodes really do hit hard.
If I had to give you a comparison, Vivy is the closest thing we will ever get to Nier: Automata anime adaptation. That should be enough to give you an idea of how the anime is. As I said earlier, it is not a sad anime but it is very heavy at times. The review is completely spoiler-free. So let's get into more details
Story
The story is a little cliché. An AI called Matsumoto is sent back in time 100 years to prevent the war between humans and AIs. He seeks the help of Diva a singer AI to stop the war. Diva takes on the alias Vivy and helps Matsumoto with different key incidents to change the future. It sounds simple on paper but trusts me, the plot is a lot more complex than this and it is the minor details that make this plot great.
There is always a time gap of a few years between each arc. Every arc is 1-3 episodes long. The anime only implies the time skip so keep this in mind while watching. It's really cool how they manage to give you a rundown of what happened in the time skip with just normal conversations. I like how Matsumoto only activates at key points in time. It may be a little cliché but, overall really a solid plot.
The plot twists are crazy. The episode 10 ending especially is crazy. The ending is kind of sad but at the same time, it will put a smile on your face for sure. Go watch it yourself, I ain't spoiling anything here.
Characters
There are a lot of characters but Vivy and Matsumoto of course take the cake. Matsumoto's character stays the same throughout the anime. He is someone who stays sarcastic even in serious moments. Mind you, I said sarcastic, not funny. Another thing I love about this anime is that while it does have some comedy to balance out the heavy plot, the comedy is cut out on serious moments.
Vivy's growth as a character is just amazing. She is very skeptical and unwilling to help Matsumoto at first but she slowly hardens herself and realizes how important it is for her "Mission" as well that Matsumoto's mission succeeds.
She slowly grows into a complete badass and her singing is just beautiful. She develops a sort of Split Personality after some incidents. The gap between Vivy and Diva is very well represented. You'll fall in love with bothVivy and Diva as the anime progresses.
Animations
Do I even need to say something here? It's the WIT studio we are talking about. Of course, the animations are crazy good. From backgrounds to character models, everything looks just so perfect.
Another really cool thing about the animation is that its full CGI. The CGI really suits the theme of the anime. The attention to detail in the animation is just astounding as always. In close-up shots, you can clearly see that the eyes of AIs have lenses. I hope there is an image somewhere around here to show you that.
~, look at those beautiful eyes. Screenshot from Episode 10 (06:56)
But yeah, really dope animations. Let us talk about the fights for a sec, the fights are just awesome. Nothing too crazy but fluid and fast-paced like they should be. As expected of WIT studio.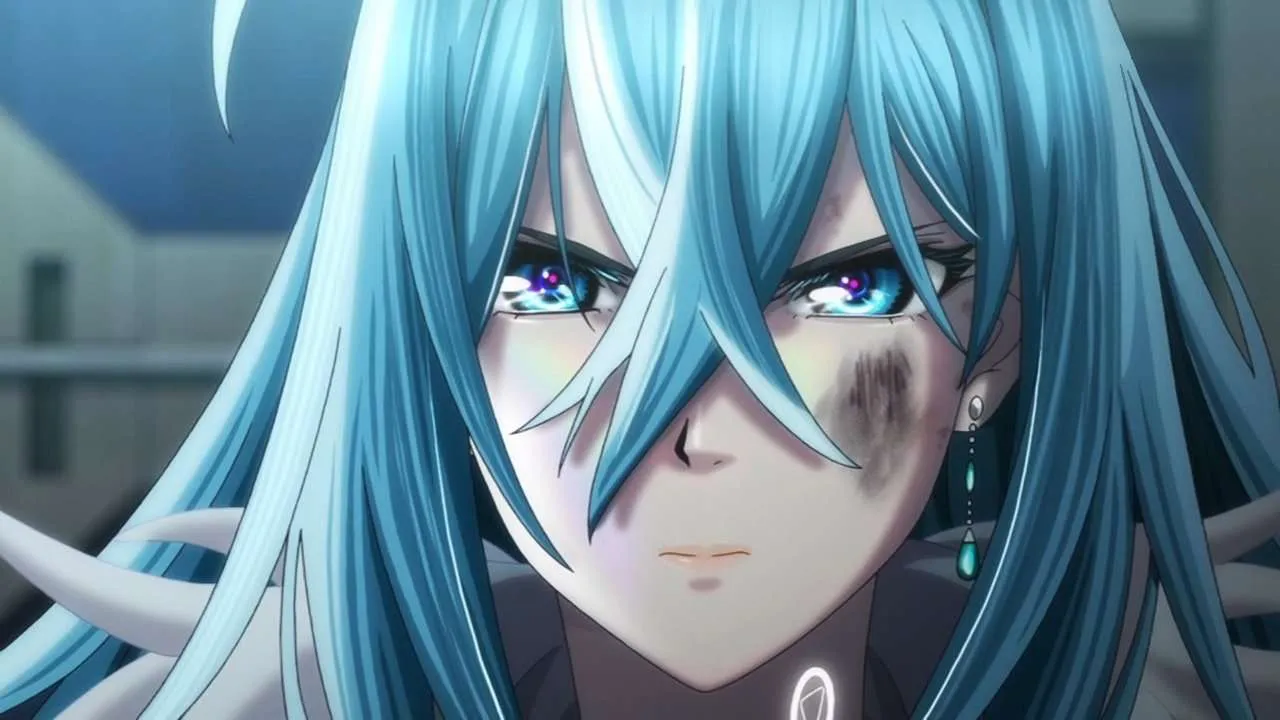 Conclusion
Vivy is just beautiful and I mean both the anime and the character. It is really close to Nier: Automata but it is still different from it. It portrays the relation between AIs and humans so well. WIT really went all in this anime. Here are my scores
Plot – 9/10
Characters – 10/10 (Extra point because I love Vivy)
Animations – 10/10
Cute AI Girls – 10/10
Overall – 9.5/10
So that is all I have for now. I strongly recommend Vivy to everyone. Let me know your thoughts down in the comments. As always stay tuned for more content and do not forget to check out our awesome art section. With that said I will take my leave here. See ya!