Top 5 Most Underrated Anime of All Time
Every season around 15-20 new animes come out. Some are big names and also, let's not forget about sequels which we look forward to very eagerly. So it's a common occurrence that a good anime goes under the radar of many people. Here, I am listing a few anime that are very good but, for some reason, aren't that popular. The list is in random order. I will link the MyAnimeList page for more details of the anime. Let's get right into it with the no -1.
​
World Trigger went under the radar of a lot of people because it was released in the same season as Your Lie in April, Parasyte, 7 Deadly Sins, Fate/Stay Night: Unlimited Blade Works, Log Horizon 2, Psycho-Pass 2, Akatsuki no Yona, Grisaia no Kajitsu and Tsukimonogatari. That's a lot of big names. Another entry on this list comes from this season as well. It was a season of famous adaptations and exciting sequels so, no wonder many people missed this. This is a decent anime. We finally get its season 2 this year (6 years later than the original release). It currently has 76 episodes. When you start watching this, 76 episodes will end very soon. Then you'll realize: you have to wait another week to watch the next episode.
 The story isn't the main attraction of the series. The world-building and character development in the series are much more fun to watch than the story.  The world-building in this series is very detailed and will only get better as the series goes on. There is still a lot of material left to be adopted in the anime, and it will be fun to watch for sure.
​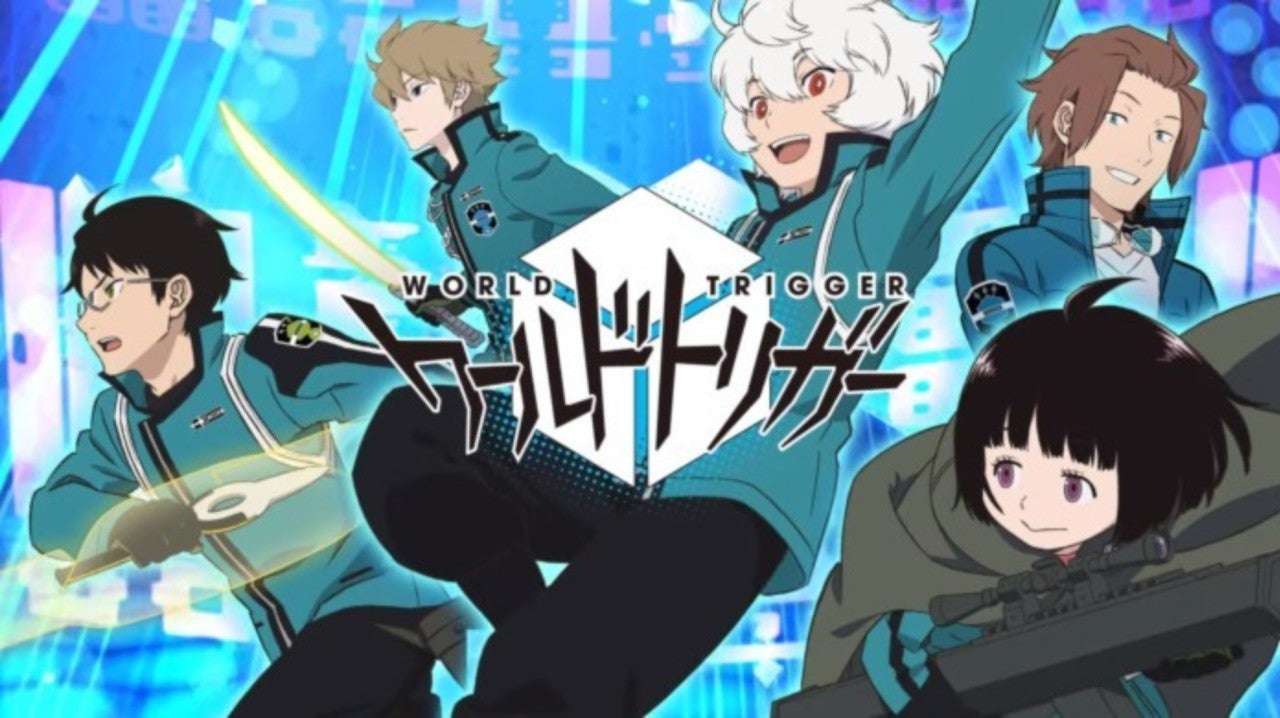 Yes, the anime from the same season as World Trigger. As I said earlier, Fall 2014 was a season of famous adaptations and exciting sequels. Akatsuki no Yona is an old-time fantasy anime. It is set in the fictional kingdom of Kouka. The princess of Kouka: Yona is sheltered from the kingdom's problems and lives a life of luxury. Suddenly, her father is betrayed and murdered by her beloved cousin Su-won. Yona escapes the palace with her bodyguard. She finds the actual state of the kingdom under her father's rule.
It was not the ideal kingdom, she thought. It is full of poverty, corruption, and strife. Yona aims to take back the kingdom and restore it to its former glory. Again, you will run out of episodes for this anime very quickly, and sadly we don't have anything regarding season 2 of this anime. Its story is very well-paced, and it is rather interesting. Seeing parts of Yona's character grow while some part of her remains naïve is rather fun to watch.
Do you know Helsing Ultimate? Drifters are by the same author. The author, Hirano Kouta, is mostly only known for Helsing Ultimate. People usually forget about Drifters. Again, this anime was released in a season with big names like Haikyuu, Yuri on Ice, Bungo Stray Dogs 2, 3 Gatsu no Lion, and Natsume Yuujinchou 5. Drifters is equally good as Helsing Ultimate. They share many similarities, namely: the art style, dark themes, and fierce fights. And even though different studios make Helsing Ultimate and Drifters, it feels like the same studio makes them. Drifters is an isekai anime and a very different one at that.
You should watch it, including the specials and OVA, which are both cannon; the anime is about 17 episodes.  And it's worth every moment.
I don't know why many people know it's good but still don't watch it. Maybe it's because the plot is difficult to understand. Well, the difficult-to-understand plot is what makes me like this series more. The same author writes it as Fate/Stay Night, Kinoko Nasu. Maybe people forget about this because of the giant known as Fate/Series (even though it is not all written by Nasu sensei). Now, KnK offers a very different type of story than F/SN. Its theme is much darker, and it's much harder to understand. To completely understand the series, you will at least need to watch it twice. 1st time watch it in the release order and the 2nd time in the canonical order. It's relatively easy to watch again as they are just seven movies (only 2 of which are the length of a full film). The release order is simple to watch movies 1 through 7. The canonical order is a bit different.
The movies give us a clear date of the events, but the canonical order will be: 2,4,3,1,5,6,7. Then when you're done with the main series, watch the epilogue. The epilogue is just a conversation between 2 people and isn't very long, so don't worry. If you don't want to watch the movies a 2nd time, watch KnK Remix: Gate of the Seventh Heaven. Remix recaps the 1-6 movies in canonical order. However, I'd still suggest watching the film again. The movies are excellent. The plot will keep you thinking for days as to what happened. You'll fall in love with Shiki's character as the series goes on for sure.
Final Words on Top 5 Most Underrated Anime Series
This is my list of underrated anime. These anime do have a little fan base of their own but are usually ignored by the majority. This saddens me because these anime deserve to be mainstream. I want a lot of people to watch them and know how good these are. Let me know down in the comments if I missed something or if any other anime are good but are ignored by the majority. I'll take my leave here again. See Ya!