Top 10 Anime To Look Forward to in 2021
I know this list is a bit late. But, there is a lot of anime that have not come out yet. This year may be the best year for anime among the recent years. We have got quite a few big names. Just the amount of sequels coming this year is crazy. So I may miss something here, do let me know in the comments if I missed something. I'll keep the story summary to a minimum, and if you want to read the story summary, you can check their MyAnimeList pages. Also, I should mention, the list is in random order. Let's get started with the top 10 anime to look forward to in 2021!
Oh, how long have I been waiting for this sequel (only two years, actually)? From what I know about the story past season 1, it's going to be good. There will be a lot of changes. I'm excited to see the latter half of the series in animation. For those of you who don't know, it is an isekai anime. 4 heroes are summoned to defend a parallel world from destruction—each one having a unique weapon. The protagonist, Iwatani Naofumi, is the shield hero. He is accused of something he didn't do and is shunned by people. He still continues fighting to save the world even for his own sake and reasons now instead of others.
Yes, season 2 has already started airing but, I'm talking about 2nd half of season 2. It will come this year, too, most probably in the summer or fall season. So the 2nd half of season 2 will adopt the "Demon Lord Ascension" arc. It is a huge turning point of the series, and you can probably guess why from the name of the arc. It's going to be fun to watch for sure. A little bit about the plot: a 37-year-old salaryman, Satoru Mikami, is killed protecting his colleague. He is reincarnated in a fantasy world as a slime. Not just any slime, he can devour and mimic the abilities and form of anything. He has a goal in his mind and works towards that. I firmly believe that is one of the top 10 anime to look forward to this year!
World trigger is one of the most criminally underrated anime, and it is finally getting a sequel six years later. The story of the anime is somewhat clichéd but, the world-building it offers is excellent. The world is very detailed; almost everything is explained correctly. The characters feel natural and not stereotypical. It currently has 75 episodes (including 2nd season), which sounds quite long but, once you start watching it, you won't even realize that you have watched all attacks, and now you have to wait another week for the next one to come out. In World Trigger, Mikado City is invaded by creatures called "Neighbors." Standard weaponry does not work on them so, an organization called "BORDER" developed weapons especially to combat them. The protagonist, Mikumo Osamu, meets a mysterious boy who saves his life called Kuga Yuuma. Yuuma claims to be a Neighbor himself.
Another sequel that I have been looking forward to for two years. It is coming out this spring, and it's going to be epic. The protagonist is going to get a huge power-up. I read the manga a little bit, so I know what will happen, so I am even more excited to see it in animation. Bones is always bound to do an excellent job in animating fights like they have been up till now. In BNHA, superpowers called "quirks" manifest in humans after a while, almost everyone has a quirk that increases the crime rate, and to fight crime, heroes become a thing. Izuku Midoriya dreams of being a hero, but his dream is shattered when revealed that he does not have a quirk. But, everything changes when Izuku meets his idol and number 1 hero, All Might.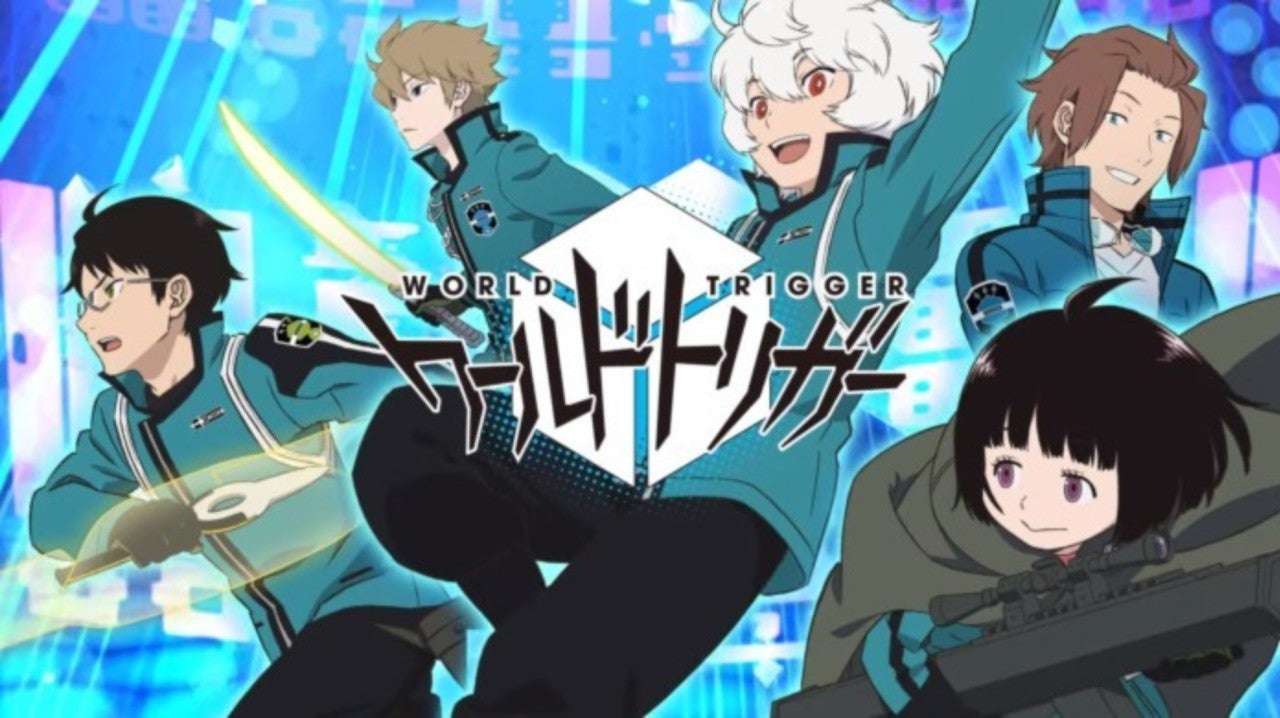 Another anime is two episodes in but I couldn't keep it out top 10 anime list just because of it. It's super fun to watch. Good animations: check. Smart protagonist: check. Good story: check. It's worth every second of your time, and of is one of the anime that will teach you a lot of new stuff too; on top of that, it's super funny so that the science stuff does not get tiresome (if you happen to dislike science that is). In this anime, one day, all humans are petrified because of the strange light. Senku, the protagonist, wakes up 3000 years later. Nature took over the cities as humans were inactive all these years. Senku has a grand scheme of reviving civilization with science.
Another highly one of the highly anticipated sequels and definitely a part of the top 10 anime to look forward to in 2021. This season will be way better than season 1 because the 1st season passes only in the orphanage, while the 2nd season will offer us a lot of world-building. Finally, we get to learn what the "monsters" actually are. I'm not giving a story summary for this here because I'm not even sure where to even begin. It has a very engaging story, so that you will run out of episodes very soon for sure.
This is one of the very early isekai light novels. I have no idea why it's anime adaptation took so much time to arrive. This is one of the light novels that started the isekai trend. Well, still, here we are finally an anime adaptation for this series six years later, and the good news is we have a confirmed season 2 for this year as well. In this, a middle-aged NEET dies while saving a stranger from a traffic accident. He is reincarnated as a newborn baby in a parallel world. Having his memories from his previous life, he decides to live a fulfilled life and not repeat his past mistakes. This is one of the most anticipated new releases and hence a part of the top 10 anime to look forward to in 2021!
It had to be here. It has a few aired episodes, too, and hopefully, we will get the 2nd half of this season this year. IoT is something that only gets better as the season progress and among all the stuff, the 1st section of the final season (the one airing right now) is a huge turning point for the series. We have a lot of new revelation, explanations, and a lot of world-building. Lots of new characters too. Not to mention the story keeps building up. This part shows indeed how well AoT characters are written. I do not include a plot summary here again. I'll link up the MAL page; you can read it there.
That's my list for anime that I'm looking forward to this year. I did not include Bleach here on purpose because it will not confirm that it will air this year. Except for that, let me know down in the comments if I missed something or if you have an anime that I should keep my eyes out for this year. I'll take my leave with this. See Ya!