Key takeaways from ToniKawa Season 2 – First Impressions

ToniKawa Season 2 has been enjoyable so far, with excellent character development and wholesome rom-com moments.
The comedy in the first 2 episodes has been on point, and the introduction of new side characters, like Ginga-kun, adds to the entertainment value.
While the animations are similar to Season 1, and the new opening theme is good, I do miss the first opening theme. The anticipation for a potential plot twist in the series adds to the excitement, and the overall rating for the season (for now) is 7/10, with potential for improvement if the plot twist is revealed.
I let this anime sit for a moment on purpose. I was trying to determine if we'd have that twist this season or not. I was unable to determine that just yet so I will speak ToniKawa Season 2 purely based on the first 2 episodes. But I don't mind doing that because this is a good series even without that plot twist.
So welcome back to another one of my first impressions articles. Today I am talking about ToniKawa Season 2 and so far, this anime has been pretty much what I expected. This is not a bad thing at all as I've really enjoyed the first 2 episodes of the show so far. So let's talk about it.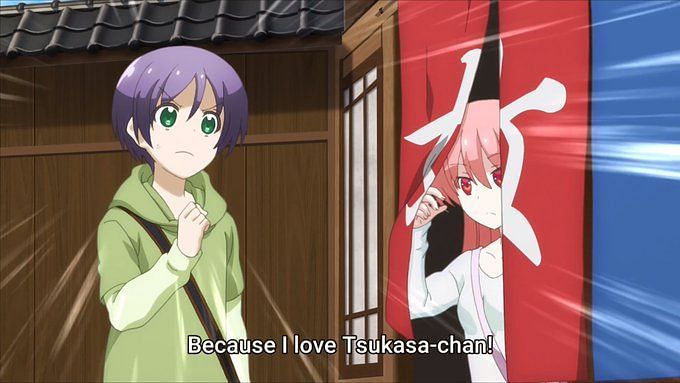 What do I think of ToniKawa Season 2 so far?
Just so you know, I will not disclose the spoiler I mentioned earlier at all because otherwise, you won't enjoy this season. Also If you are an anime-only, I recommend staying away from the manga content as much as possible. Because even if you search the manga on Google, you will be bombarded with spoilers. Please keep all this in mind.
Alright with all the warnings and disclaimers out of the way, let's actually talk about the anime. I am so glad to see this warm fluff and wholesome anime again. This is one of the most wholesome and cute rom-com animes. Already in the first 2 episodes. we're getting some excellent character development. We also got introduced to a few new side characters. I liked Ginga-kun in particular; I think he is a really entertaining character.
I know comedy is subjective but, ToniKawa Season 2 has been on point with the comedy for me so far too. I had a few good laughs with these two episodes. Talking a bit about animations, they are not that different from season 1. I don't mind that because the animations are good enough. As for the soundtrack, I definitely do miss the first opening theme. The new opening theme is good, don't get me wrong. But the first one was just amazing.
Conclusion
So all in all. I've been enjoying ToniKawa Season 2 so far. It is nothing new (for now) but it was pretty good as is, so I don't really mind. It is entertaining as is but still, I am really curious to see if we will get the chance to witness the plot twist that defines the series this season or not. For now, I'd easily rate the series as 7/10. If we see the plot twist, it's definitely going up lol. But yeah, that is all for now. Let me know what you guys think in the comments. I will take my leave here. See ya!