Well, you didn't expect me to talk about this anime in a dedicated article did ya? I find it pretty entertaining and it has been getting better and better these past few weeks so, I find it worth mentioning. The Greatest Demon Lord Reborn as a Typical Nobody seems like your typical fantasy anime on the surface. I am not saying it is much different than that but, it does have some watch value for sure.
So welcome back to another one of these mid-season reviews. Today we are talking about The Greatest Demon Lord. Everyone may not like this anime but, I think it has quite a few redeeming qualities to make up for its downsides. With that said though, let's get started.

Introduction
The Greatest Demon Lord Reborn as a Typical Nobody is based on the LN of the same name written by Katou Myoujin and Mizuno Hayasakura. The started its serialization on 19th May 2018 and is currently ongoing as well. Silver Link and Blade studios are looking after the currently ongoing anime adaptation of the series. You can watch the anime for free on Muse Asia.
The Greatest Demon Lord's plot is pretty self-explanatory. The titular demon lord is reincarnated as an average villager and he seeks to make friends. He never had true friends in his previous life so he wants to know how it feels to have friends.

What Do I Think of the Series so far?
So what I am about to say is completely subjective, these are just my views on the series. So feel free to disagree. Let me start off by saying that The Greatest Demon Lord's plot is not its biggest strength. We have seen plots like these before, in fact, it is very similar to the hugely popular Misfit of Demon King Academy. The Greatest Demon Lord is kind of a more light-hearted version of that series in my opinion.
So if the plot is not that strong, what does make The Greatest Demon Lord good? That is a pretty solid question. First off, I really like Ard. His social awkwardness is extremely relatable and he prefers having a small group of friends he cares about rather than a huge group. Second off, Ginny is really cute; I love how she is pushing for the Ard harem route. Also, Ireena is such a cinnamon roll!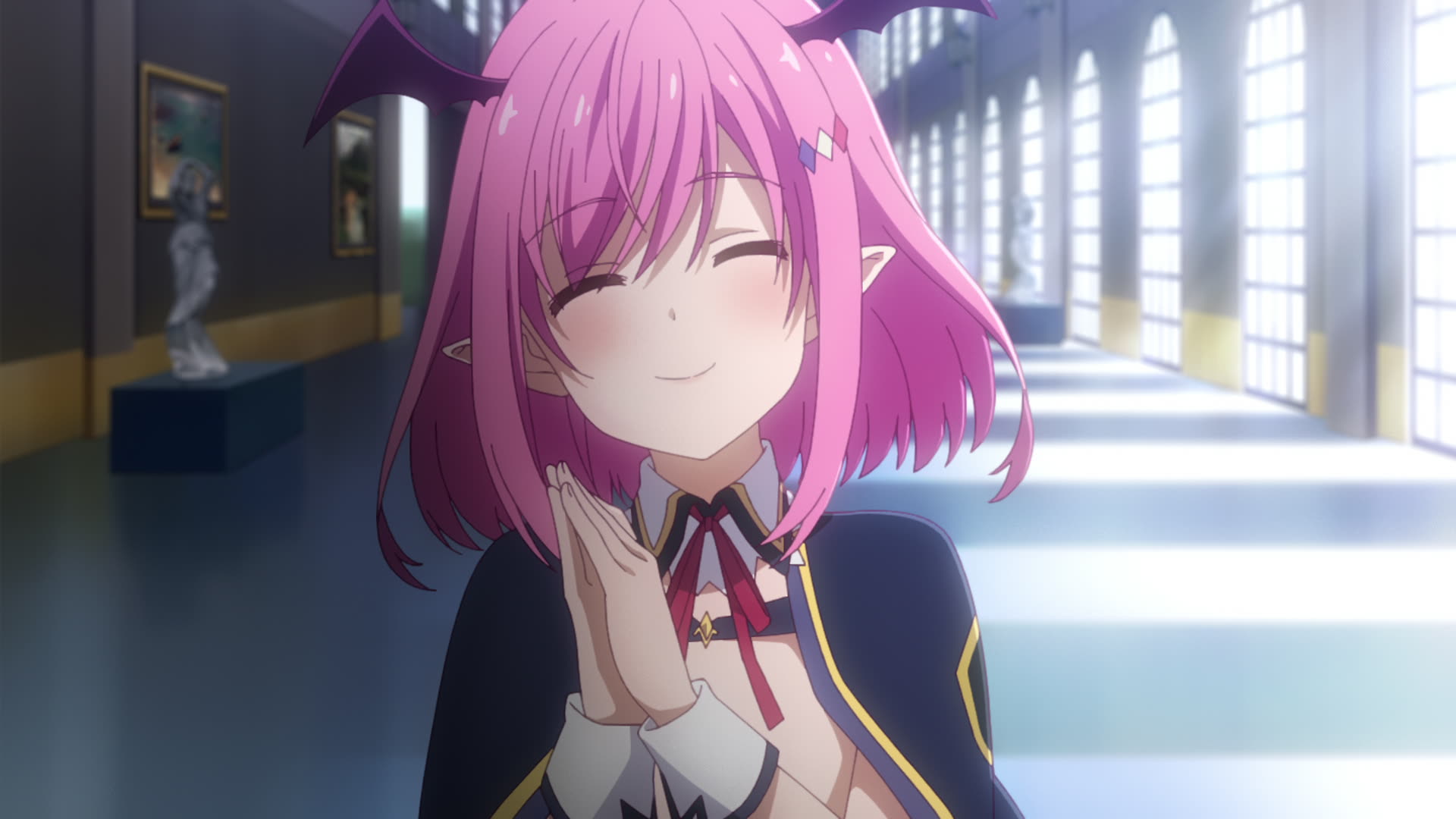 Aside from that, The Greatest Demon Lord doesn't take itself too seriously. The series knows how to have fun and that makes it very entertaining to watch. The author knows it is mainly a comedy so they dont spend too much time on the serious moments; Ard just overwhelms his opponents like nothing anyway.
That is all the series boils down to. Some good fun with some likable characters. Currently, I rate The Greatest Demon Lord a fair 6. It could get higher by the end of the season, but we'll see.

Conclusion
That is all for now. The Greatest Demon Lord is a fairly entertaining series, it is nothing life-changing; just some good old fun. That is at least what I think, so let me know what you think in the comments. And yeah, I will take my leave here. See ya!!