Spring 2022 is packed man and there are so many awesome anime to talk about. I already gave you my first impressions of the Shield Hero Season 2 last week. Continuing the trend, we are gonna talk about a bunch of different anime today. As I said, I will do individual articles for a few anime but most will be grouped together in this one. Aside from Shield Hero, the ones getting individual articles will be Spy x Family, Kaguya-sama, and Komi-san.
So we are gonna talk about a bunch of other Spring 2022 anime that caught my attention. There are quite a few and I have a lot of say, so strap right in. Of course, I will be doing a review on each anime individually at the end of the season and these are just first impressions so dont take them as my final views. With that said, let's get started.
Aharen-san
Ok, I will be honest this anime is kind of like Komi-san but with a loli. That is the best possible way of describing the setting of Aharen-san. The tone and vibe of this anime are completely different from Komi-san though. Spring 2022 has some really funny animes and this is definitely one of them. I love some of the exaggerated stuff in the anime because they make it even more fun. The animations are pretty decent and the opening theme is awesome. I give this an initial score of 8 purely based on my enjoyment.
The Ascendance of a Bookworm Season 3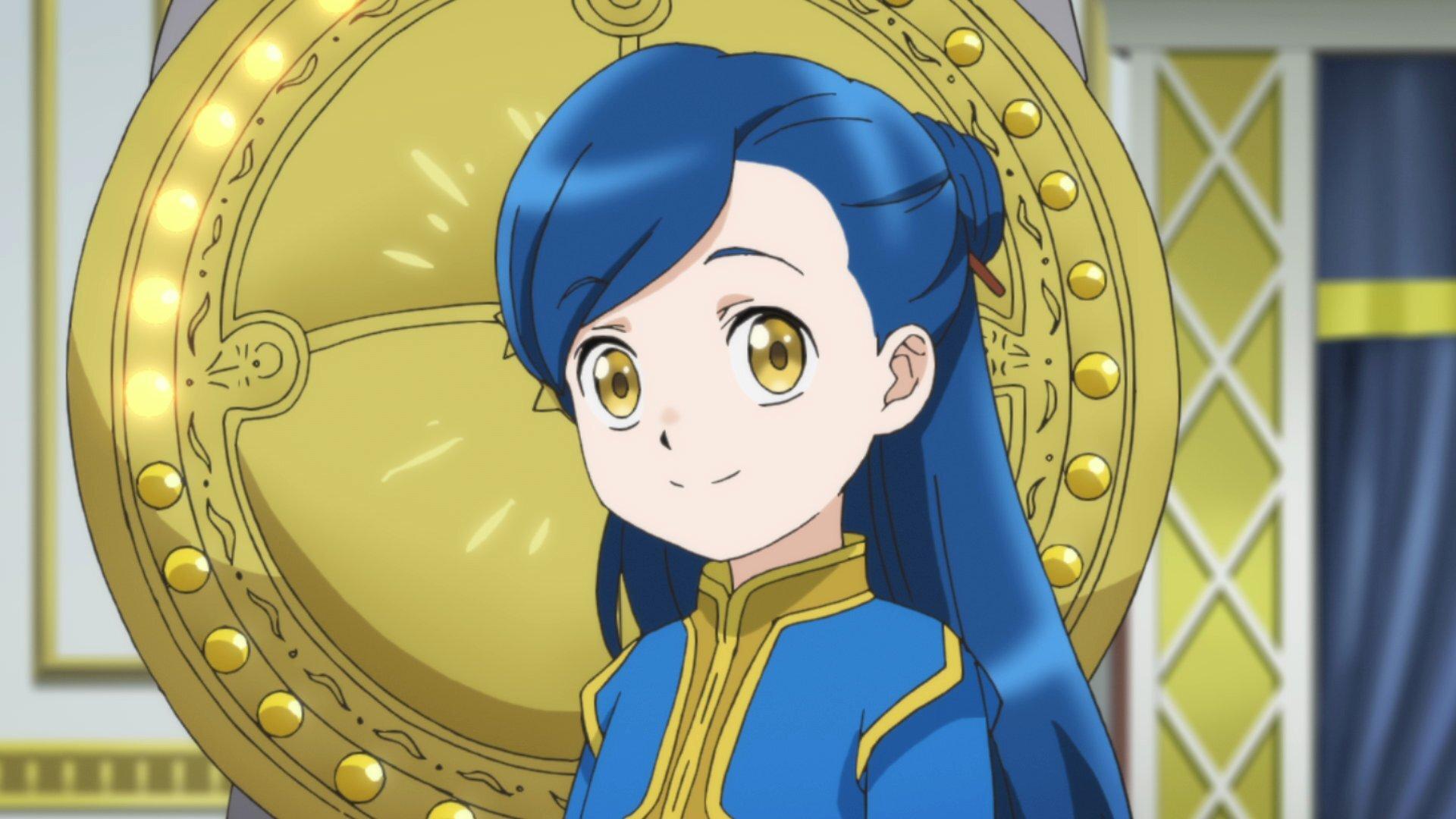 I've been waiting so long for this sequel and it is finally here. Spring 2022 has a lot of sequels and this is one of the better ones for sure. The plot right off the bat from episode 1 really picks up. This anime has some really good plot pacing and build-up. It does a great job of delivering on the build-up as well. Most of all, hearing Nakato Jouji makes me happy. The animations quality is similar to seasons 1 and 2. Again this gets an initial rating of 8. The complaint I have from The Ascendance of a Bookworm Season 3 is that it is only slated for 10 episodes.
Yuusha Yamemasu
This one is very interesting. I love this anime's setting. The hero defeated the demon lord's army and the people start treating him as their enemy after that since he is so strong. So this guy goes and applies for a job in the demon army that he himself destroyed and offers them his help. That sounds hilarious in itself. I love the protagonist so far; he should work as a CEO somewhere man. The animations are above average. I give this an Initial rating of 9 just for the amount of fun and unique-ish of setting.
The World of Otome Games is Tough for Mobs
Another anime I've been looking forward to for a while. This anime is just as hilarious as expected. As I said, Spring 2022 has a lot of funny anime and this again is one of them. The setting is cliche but I love the uniqueness of the plot itself. Some of the scenes from this anime are gold. I love how the protagonist is a douchebag in the best way possible. I give this an initial rating of again, 8.
Shikimori is not Just a Cutie
And let the waifu wars of Spring 2022 begin. The best way to describe this anime would be "Final Destination but with a waifu to protect you". I have no idea how the simple protagonist landed such a beautiful girl but man, Shikimori is awesome. The pink hair are right in my ballpark + she's really badass too. The animations are okay-ish; probably the worst among the anime I talked about today but I still like them. Thanks, Muse Asia for bringing us this awesome anime. I give this an initial rating of 8.
The Greatest Demon Lord is Reincarnated as a Typical Nobody
The title is pretty self-explanatory. The only reason I even stumbled on this anime was thanks to Muse Asia. Otherwise, I would have missed this anime man. If you liked Misfit of Demon Kind Academy, this will probably tickle your pickle as well. Poor dude just wants some friends as he didn't have any back when he was a Demon King. The first episode was extremely relatable because I am just as socially awkward as this dude. This is one of those anime that dont get high scores but are really fun to watch. I give this an initial rating of 7. Definitely among the funniest Spring 2022 anime.
Conclusion
Well, that is all for now. Scores are of course bound to change by the end of the season, I'll have a more critical and detailed analysis of stuff for you then. Sping 2022 is a great season nonetheless, there are a lot of anime that you not miss and these were some of my favorites. Tell me yours down in the comments. With that said, I will take my leave here. See ya!