"Seven Knights" gets an Anime Adaptation for spring 2021!
So even more good anime are coming this year! I mean, of course, new anime series are coming but, this year feels like it is going to get even better with the new releases. Some of them coming as soon as spring. A mobile game called "Seven Knights" is getting an anime adaptation this spring.
About the Game
Seven Knights is an action – RPG mobile made by South Korean developers Netmarble. The game announced its anime series for the celebration of its 5th anniversary. This is sort of a big deal because; many games don't even survive a year because of various problems. I mean, the game does have the backing of its massive devs Netmarble but still. For those of you who don't know, Netmarble is the largest mobile gaming company in South Korea founded in 2000. From what I have seen, the devs have been maintaining good contact with the players and have been improving their game. Which is a good thing. I have no idea about the story of this game but, apparently, it is somewhat good. Now, I can't say anything about how the anime will do but: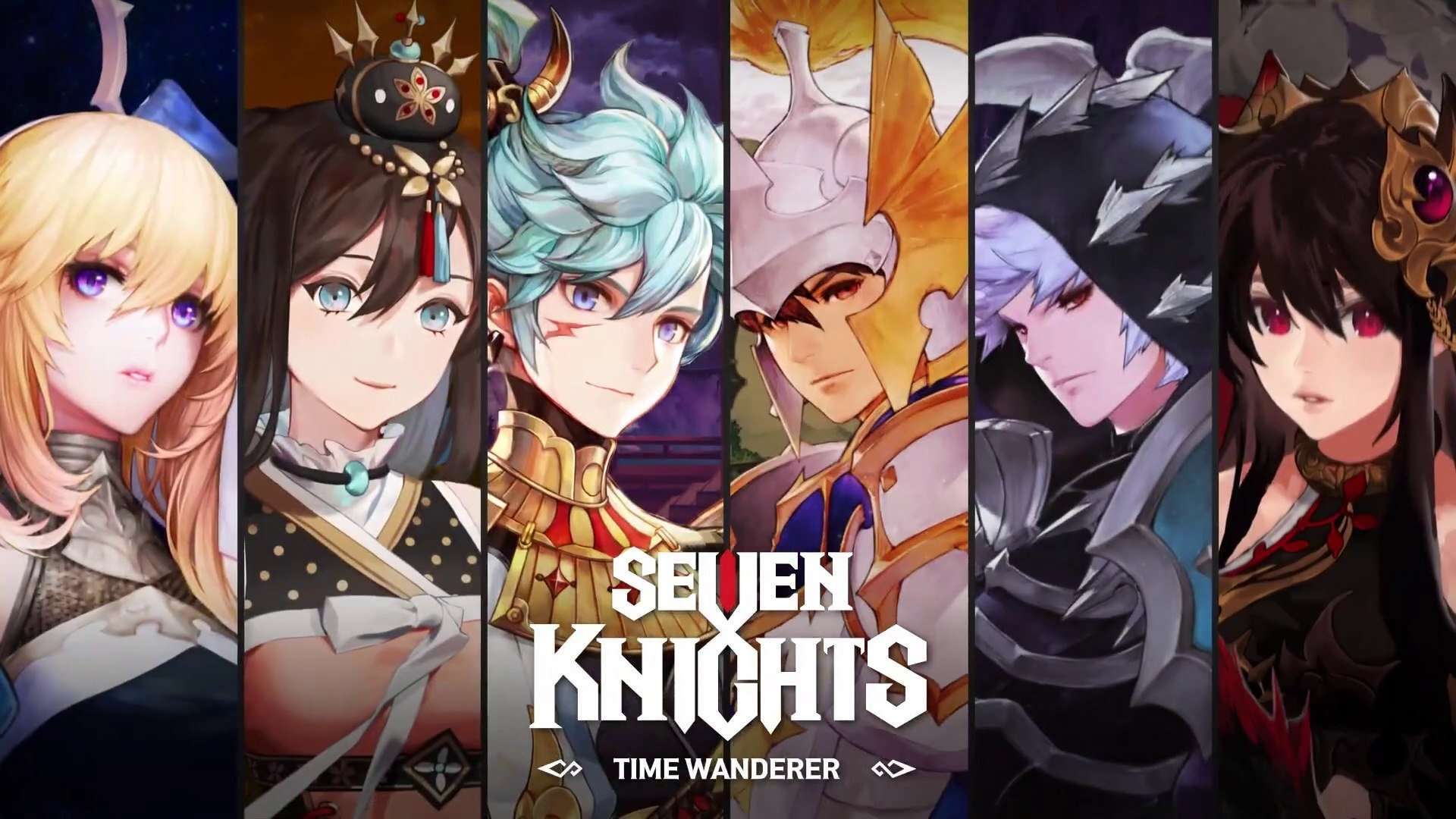 What we know about the Anime
All of the cast for the anime along with the teaser visual and promo have been posted on the official website of the game. From the staff, I know the director Ichikawa Kazuya. He directed a very good anime called "Aoyama – Kun" which is a very good blend of comedy, sports, and slice of life. Do check it out if you haven't already. As for the studios, it's LIDENFILMS which is very interesting because they have animated Initial D: Legends movies and Arslan Senki. As bad as the Legends movies were, their animation and art were definitely top tier. Arslan Senki is a very good anime again, a must-watch if you have not already. Both of them had chef's kiss good animations so I'm looking forward to the animations.
It is rather rare for mobile games to get proper animes. The mobile games that do get animations are usually big names and might I add they are mostly Japanese like Azur Lane or Fate/Grand Order. So it is a rare sight that non-Japanese games like this getting animations from a Japanese studio as full-fledged anime. I am definitely going to give this game and anime a try. Even though to be honest, I don't expect much from the story. I am, however, excited for the animations because the 2 anime that I know of this studio both had brilliant animations. So even if nothing I expect the animations and possibly the soundtracks to be good. But, we'll see. Only time will tell. You can expect a full review of the anime after it is finished airing.
Well, that is it for today. This year just keeps getting better and better with the new anime releases like Seven Knights (the year is all good except for the fact that my gacha luck has died from the start of this year for some reason). I am very excited to see both the sequels and originals coming this year. I will see you in another article. Tell me your thoughts down in the comments and wish me luck as well (please do). Do not forget to check out our website for awesome arts from the awesome artists. See ya!!