Key takeaways from SAO Alternative GGO Season 2 news:

SAO Alternative GGO Season 2 has been officially confirmed, surprising fans of the underappreciated series.
The spin-off allows for experimentation and a fresh take on the SAO universe, making it arguably better than some later seasons of SAO itself.
Season 2 is expected to feature the return of the main staff and cast from the first season, with a likely release date in the first half of 2024.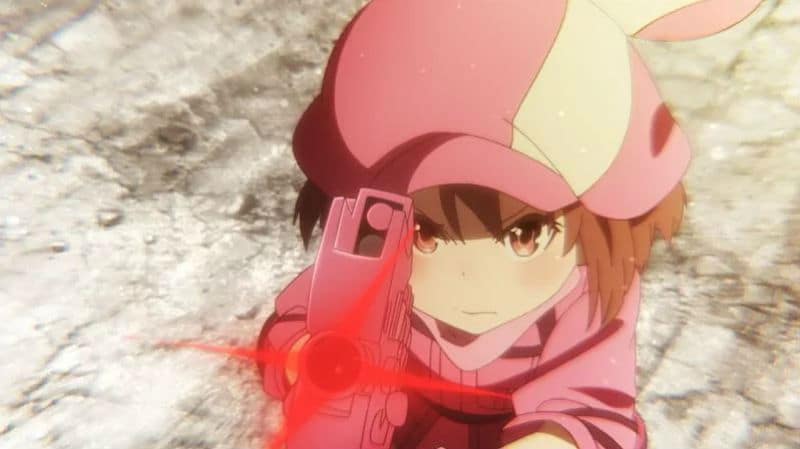 Not in a million years did I expect to wake up and see this announcement lol. SAO Alternative GGO Season 2 is now officially confirmed. This is a truly underappreciated series that not many people talk about. If I am completely honest, it is better than the later seasons of SAO itself despite being a spin-off.
Not being bound by the weird status quo of the main cast, the author was able to experiment a lot with this project. And it ended up being good because of it.
So welcome back to another news article. Today we are talking about SAO Alternative GGO Season 2. Let's get right into it.
What do we know about SAO Alternative GGO Season 2?
So SAO had this 10th-anniversary celebration in Dengeki Bunkou's online summer fest, This project was announced there. We did not get a release date or anything but we know that the main staff and cast from season 1 will be making a return in season 2. Tamori Kusunoki will be returning to voice LLENN and Masayuki Sakoi will be returning to direct the anime. Aside from that, we got a teaser visual and a promo for season 2.
That is about it for now but we know more than you'd expect as pretty much everyone from season 1 will be returning. 3Hz Studios will be animating season 2 as well. You can check out the teaser promo here. There is not much in it as this is just the initial announcement. But be sure to expect more updates soon.
That is all for the news, let's move on to
What do I think?
First and foremost, I think SAO Alternative GGO Season 2 will come out sometime in the first half of next year. If you ask me, I'd say Spring 2024. But that is just some speculation on my part. Season 1 was unexpectedly good. I don't think many people even knew that this LN existed but when the anime dropped, people suddenly realized just how good this spin-off was. It is completely disconnected from SAO for the most part, that allows the author, Keiichi Sigsawa to do things as he sees fit without worrying about the main story.
So yes, I am really excited to see the continuation of the GGO story. There are a lot of interesting things to look forward to in season 2 and I cannot wait to see it. Between this and progressive, I feel like SAO is finally starting to find its footing again after the horrendous last few seasons of the series.
Conclusion
That is all for now. Let me know what you guys think in the comments. SAO Alternative GGO Season 2 should be fun and I am excited about it. With that said, I will take my leave here. See ya!
Check out my thoughts on My Unique Skill Makes Me OP here before leaving!