Key takeaways from my Top 10 Winter 2023 Anime:
Top 10 anime I enjoyed the most this season
To help you decide which ones are worth checking out for you
---
Ah man, this will be a long one. See Winter 2023 was a season packed with awesome stuff. I usually do only the top 5 anime per season but, that felt really unfair when it came to Winter 2023 because there are so many good shows to pick from. So uh yeah, I decided to go with a top 10 this time around. So welcome to another article; today I will be listing my picks for the Top 10 Winter 2023 Anime.
A quick disclaimer before I get started, this is all opinion based. All the picks here are the animes I enjoyed; yours may be different. Animes that did not start in this season for example Blue Lock, AoT, or MHA Season 6, do not qualify. Animes that did start in this season but will continue beyond it do qualify. Additionally, I will not be covering any of the delayed anime that haven't started re-airing like Kubo-san. So let's get started with my picks for the Top 10 Anime of Winter 2023.
Tokyo Revengers Season 2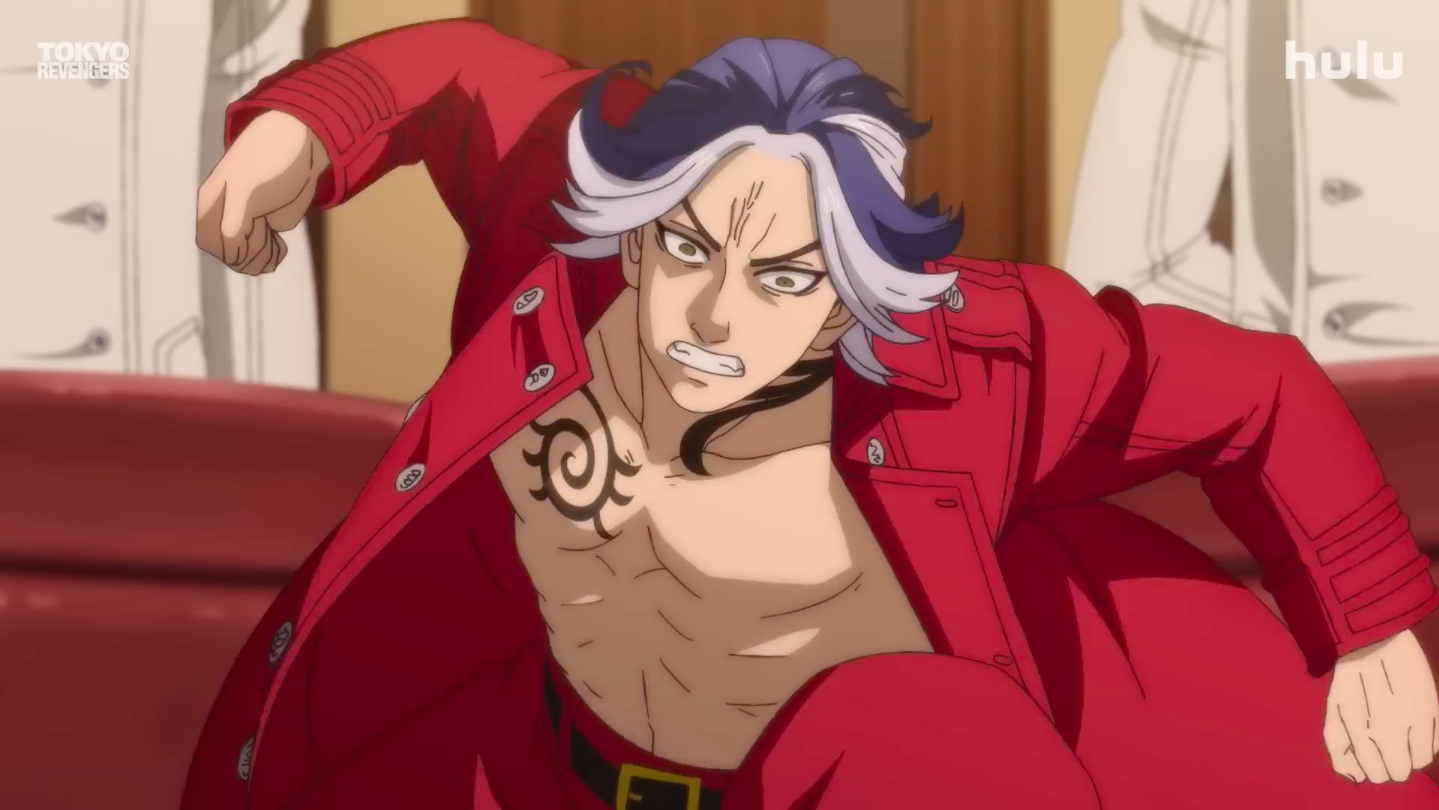 So starting off with this awesome season. The review for this season will be coming soon, so keep an eye out for that. I really loved this part of the manga. The series just keeps getting better and better from this point on. Now, the reason this season did not hit me as hard as the first season is that I read the manga. It kind of killed the hype for me. Still, though, I did enjoy watching this season and it was a pretty good adaptation. It is just a "me" problem.
Bofuri Season 2
Yes, this does qualify for the list because it started re-airing recently. Episode 7 came out like yesterday or something. But yeah, more wholesome gaming moments, more of Maple being OP. More of Bofuri in general, simple, wholesome entertainment enough to make you smile after a rough day. I had a few issues with the season but none of them ruined the show for me.
The Ice Guy and his Cool Female Colleague
Love this new twist on a standard office rom-com. Man, we need more office rom-com, we have plenty of high-school ones. But, yeah definitely my 2nd favorite rom-com this season. This anime made me smile more times than I care to count and I had a blast watching it. It does not quite reach the highs of the other rom-com on this list for me but it is a damn good anime to watch if you are a romance fan like me.
NieR: Automata Ver1.1a
A faithful anime reproduction of one of the best games ever made. What is there to not like? This is a really good adaptation, I love how they are covering the boss fights and quests in the anime. And the soundtrack… the soundtrack man. I don't care that they are using the same OST as the game, the game had some of the best OSTs in the business. If ain't broke, don't fix it. I am really enjoying this anime and yes, I am biased as hell because I love the game.
The Magical Revolution of the Reincarnated Princess and the Genius Young Lady
I went in for the yuri bait but stayed for the story. I seriously expected this anime to be an isekai yuri bait but holy shit it is so much more. Politics, nobility, family issues, some action, a story with some actual depth, you name it. The plot gets so good as the anime progresses. I did not expect it to be anywhere as good as it ended up being. Huge W.
So uh, here come the top 5 for my Top 10 Anime of Winter 2023. I had a real tough time ranking these because of how much fun I had with them. So let's start.
DanMachi S4 Part 2
This show pulled a complete 180 on us with season 4. After season 3, I did not expect season 4 to be as good as it is, and the character development in this arc? Oh man, don't even get me started on it. Now I see why Ryu is seen as the best girl in the DanMachi community and I do not blame them for it. Amazing season.
Farming Life in Another World
So this is just another isekai with an overpowered MC when you look at it critically. But when you actually get into it, it is more like Minecraft: Waifu Edition. It is not revolutionary or anything new by any means, it is just plain and simple fun. That is all I can say about this anime, it is just about a dude with a big harem who wants to simply continue farming. That is all. Just put your brain aside and enjoy this show cause it is entertaining as hell.
Bungou Stray Dogs Season 4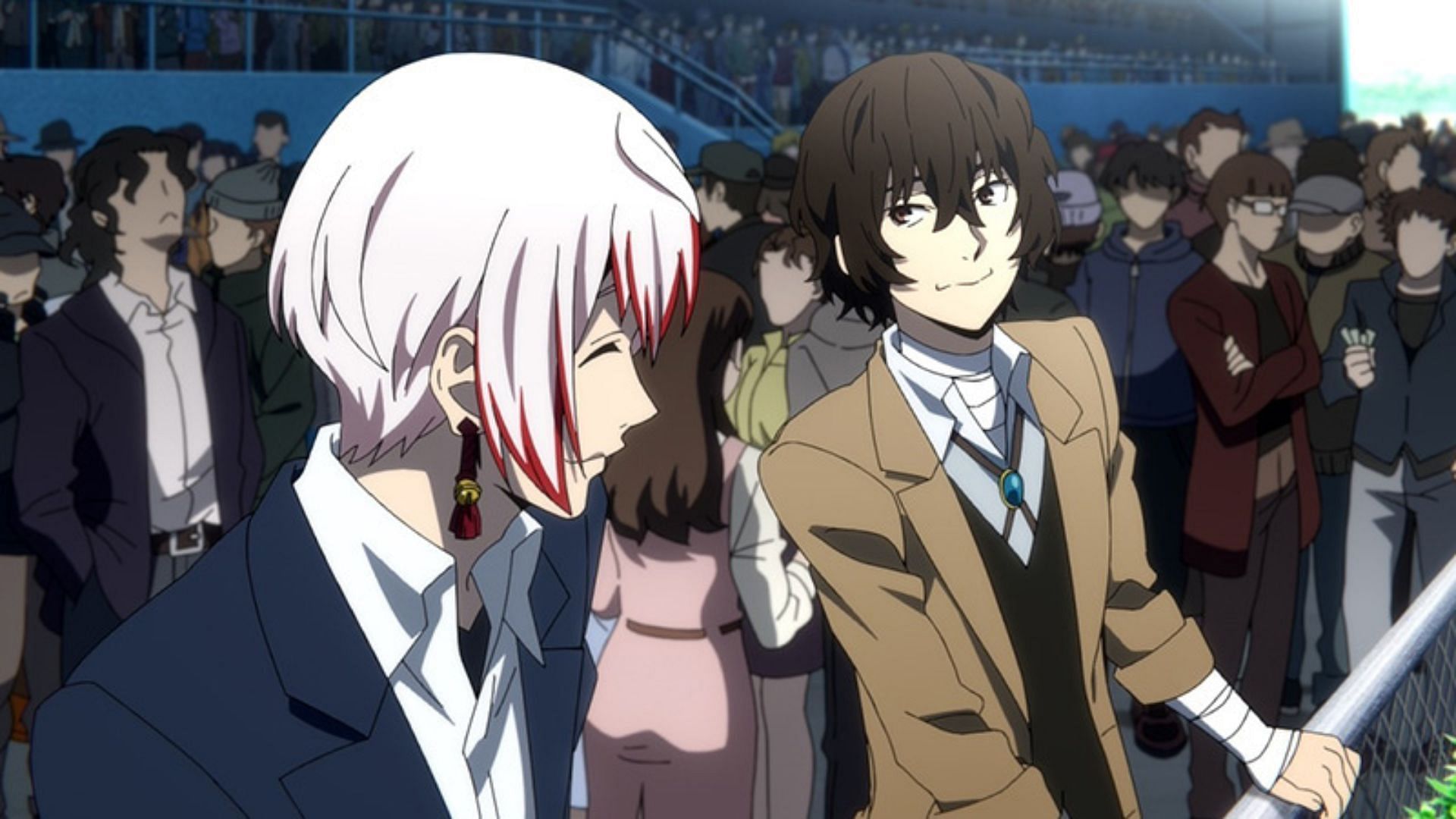 Ok, so this is very much on par with the 2nd entry please don't chew me for it. But man, what a season. I didn't think things could get more high stakes than the last season, but they somehow did. I won't spoil anything but the character development, backstories, and plot twists we got in this season were nothing short of amazing.
The Angel Next Door Spoils Me Rotten
I just did a review on this anime, talking about how I feel about it in detail. I really love this anime. Plain and simple wholesome romance anime. No extra drama, no extra people, no extra BS. Just a straightforward and simple romance anime between 2 "realistic" characters who you can actually relate to. Really had fun watching this, I will miss this anime the most once the season ends.
Vinland Saga Season 2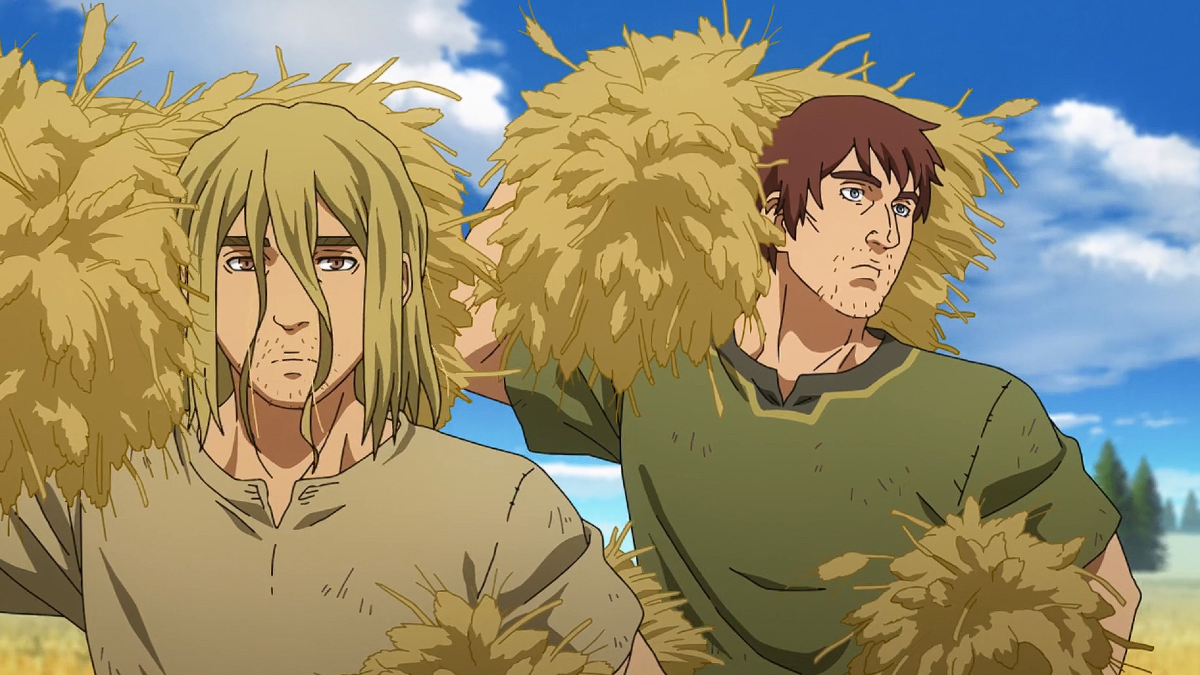 Winning out barely over the last entry because of how well the latest episode was done. Vinland Saga in my opinion is one of the best showcases of character development. Episode 9 "Oath" is proof of that statement. It perfectly showcases Thorfinn's PTSD and how he overcomes it, managing to finally move forward with a little help from Askeladd. I cannot wait to see the rest of the season.
Conclusion
Well, that was a long one. If you are here at the end, I sincerely thank you for reading through all that. Let me know what you think in the comments. Again, these picks are only based on my opinion so feel free to disagree. With that said, I will take my leave here. See ya!!