Key Takeaways from Loving Yamada at Lv 999 Review:

"Loving Yamada at Lv 99 offers a typical rom-com plot with a gaming twist, effectively capturing the experience of grinding games and doing raids with friends."
"The anime's focus on character development enhances the simple plot, providing depth to the main duo's relationship and offering introspective moments that add to their characters."
"While the animation's bright color scheme may not be for everyone, the adaptation impressively incorporates chat boxes from the manga and delivers entertaining side characters, making for an enjoyable watch overall."
A good anime adaptation not only stays faithful to the source material but also tries to fix some of the minor issues in the source material. Most adaptations are faithful to the source material, some make it better while some make it worse.
Last season, we had a really good rom-com ruined by a terrible adaptation. So I was really happy to see Loving Yamada at Lv 999 get this much love from the studio. Yes, the animations are pretty meh, but the anime itself is really good.
So welcome back to my first review of the spring season and today let's talk about Loving Yamada at Lv 999. The review will be completely spoiler free. So let's get started.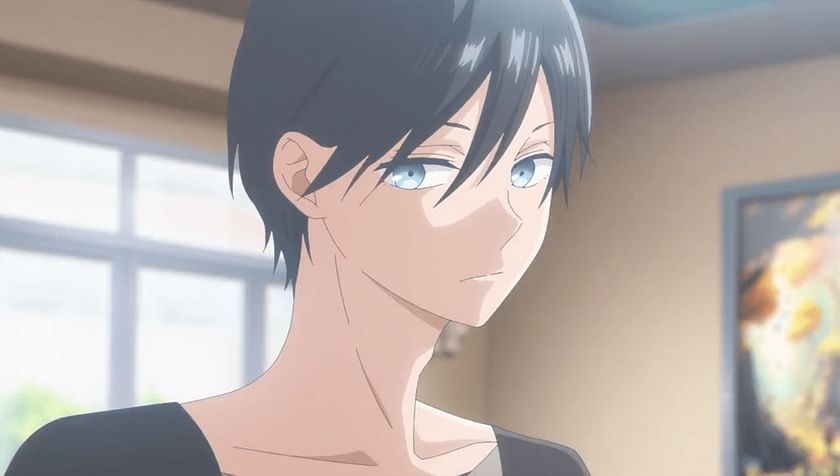 Plot
The plot is a rather pretty typical rom-com plot. But, it includes games this time around so my fellow gamers can probably relate to this. Not the romance part necessarily but the part about grinding games, doing raids with your friends, and stuff like that. There are quite a few moments with all that stuff in this anime.
The plot is pretty simple but the anime does it justice. As I said, the adoration quality is really high so the pacing and minor stuff like that improved over the manga. While making sure that the story stays faithful to the manga. The anime also does a good job of showcasing the difference between Yamada and Akane's lifestyles. So yeah, even if the plot is pretty basic, it is executed and paced pretty well. The plot progression, ties really nicely into the character development.
Characters
As I mentioned, the character development in Loving Yamada at Lv 999 ties nicely into the plot. The plot is pretty normal so the anime makes the character development the main focus. This is good as it gives the main duo time and reason to be together. If you've seen the recent two episodes, you will know what I mean. The recent two episodes show us Yamada and Akane trying to sort out their feelings. We get quite a few moments of introspection over the course of the series for them and it really adds a lot to their characters.
The show also has some really memorable and entertaining side characters. Luna, for example, has her own mini-arc. At first. I really didn't like her but over time, I understand her feeling. We are all afraid of change at some point in our lives. Eita, Kumota-san, and Akane's roommate are all really funny to watch and memorable too.
Animations and Soundtracks
I don't like the color scheme the anime went with sadly, it looks really bright. I am someone who can't take bright things that much so… That said, the adaptation itself is pretty good. I love how they converted chat boxes from the manga into the anime. I love all the memes and funny gifs they have given us so far. The soundtracks aren't that noteworthy but not too bad either. The voice performances are worth praising for sure.
Conclusion
Here are my final ratings for Loving Yamada at Lv 999:
Plot – 6/10
Characters – 8/10
Animations – 7/10
Soundtracks – 7/10
Enjoyment – 9/10
Great adaptation – 10/10
Overall – 7/10
So far to say, I had a lot of fun watching this anime. It won't turn the world upside-down or anything but Loving Yamada at Lv 999 is a very enjoyable watch. Those were my thoughts though, let me know yours in the comments. I will take my leave here. See ya!
Check out this week's manga recommendation right here.