Leadale no Daichi nite – Anime Adaptation Announced
My 3rd consecutive article about new anime this year. So I did one about a game and one about an original anime. So what is it this once? Well, it's a light novel this once. A fairly recent LN at that. What is it called? Leadale no Daichi nite or "In the land of Leadale". The light novel is 5 volumes in publication with the 6th volume scheduled for 27th this month. Meaning by the time of anime adaptation, it will be quite a few volumes deep. A 12 episode anime covers around 3-4 volumes. Now here's what I know about the novel –
Plot
A girl called Kagami Keina suffers a serious accident and is put on life support. Having lost her freedom, the only way for her to feel free was through the VRMMORPG called "World of Leadale". She wakes up in the body of her game avatar, Cayna.  But, this world for some reason seems different from the Leadale she remembers.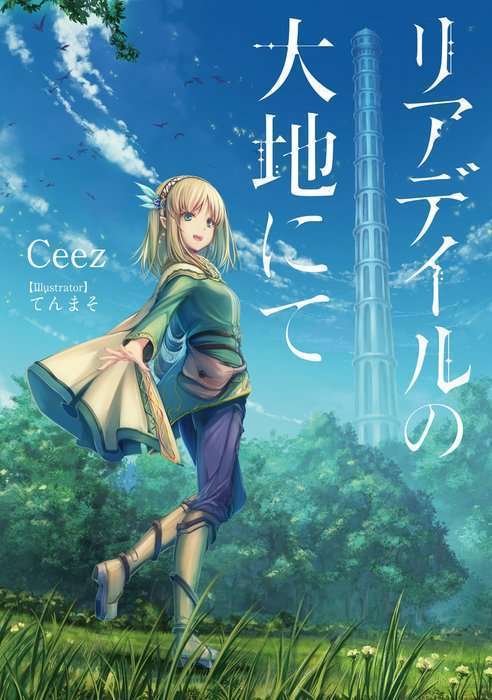 Not much is known about the anime adaptation at this point. They just confirmed it this Monday. The creator Ceez launched the novel on a website in November 2010. Kadokawa began publishing it in January 2019. The 5th volume was released in August last year. It also has a manga adaptation by Dashio Tsukimi in a web magazine.
So this is all I have about this anime for now. I'll report back when more information is announced for sure. I am kinda looking forward to this anime because I am curious how it is going to do its world-building. I don't want its world-building to be Overlord style. While Overlord's world is very detailed and many things are explained, the world-building itself is done in a rather boring way. This is what caused the downfall of the later seasons of Overlord. So I will take my leave with this. As usual, do check out the amazing art available on our website. See ya!!