Key takeaways from Irregular at Magic School Season 3 news:

The Irregular at Magic High School Season 3 has been announced at Dengeki Bunkou's Summer Fest, with the main staff and cast reprising their roles.
The teaser visual and promo have been released, generating excitement for the upcoming season.
Fans anticipate a family politics-heavy arc in Season 3, recommending viewers to watch the prequel anime, Reminiscence arc, for relevant background information.
Another announcement from Dengeki Bunkou's 30th Summer Fest. We got quite a few announcements from the event and almost all of them were pretty surprising. This one is probably the least surprising but I don't think anyone was expecting it either. The Irregular at Magic High School Season 3 has been announced and it is coming soon.
Man, it feels so good to see this announcement because some of the upcoming arcs are pretty crazy from what I've heard. Season 2 ending was pretty interesting as well so I am very excited to see how the plot progresses.
Let's talk about all that later though. First, let's get over the news. So welcome back to another news article, today I am talking about The Irregular at Magic High School Season 3. So let's get started,
What do we know about The Irregular at Magic High School Season 3?
As I said, this announcement also comes from Dengeki Bunkou's online Summer Fest, just like the SAO Alternative GGO news earlier. It was announced that the 3rd season of the series will be coming out sometime next year and it was confirmed that the main staff and cast of the show will be reprising their respective roles. That means Yuuichi Nakamura and Saori Hayami will be back to voice Tatsuya and Miyuki. And Jimmy Stone will be directing the anime at 8 Bit Studios.
We also got a teaser visual and a teaser promo. You can check out the promo here, not much for now as this is just the initial announcement. But more updates should come soon enough. We didn't get a proper release date or even a release window but that should come up soon enough as well.
That is all the news for now, so let's move on to
What do I think?
Man, I am quite a bit excited for this season. On the surface, the series comes off as another cheesy OP MC anime but Tatsuya's strength is pretty indirect and is usually displayed in clever ways. That is the reason I like the series though. I like the series for its convoluted explanations of combining magic with technology and the crazy shit behind it. Also, the family politics in this series is pretty interesting as well.
If I am not mistaking my story arcs here, Season 3 should cover a family politics-heavy arc. If that is the case, I strongly recommend checking out the prequel anime, Reminiscence arc before jumping into season 3 as the material from it will be relevant later on.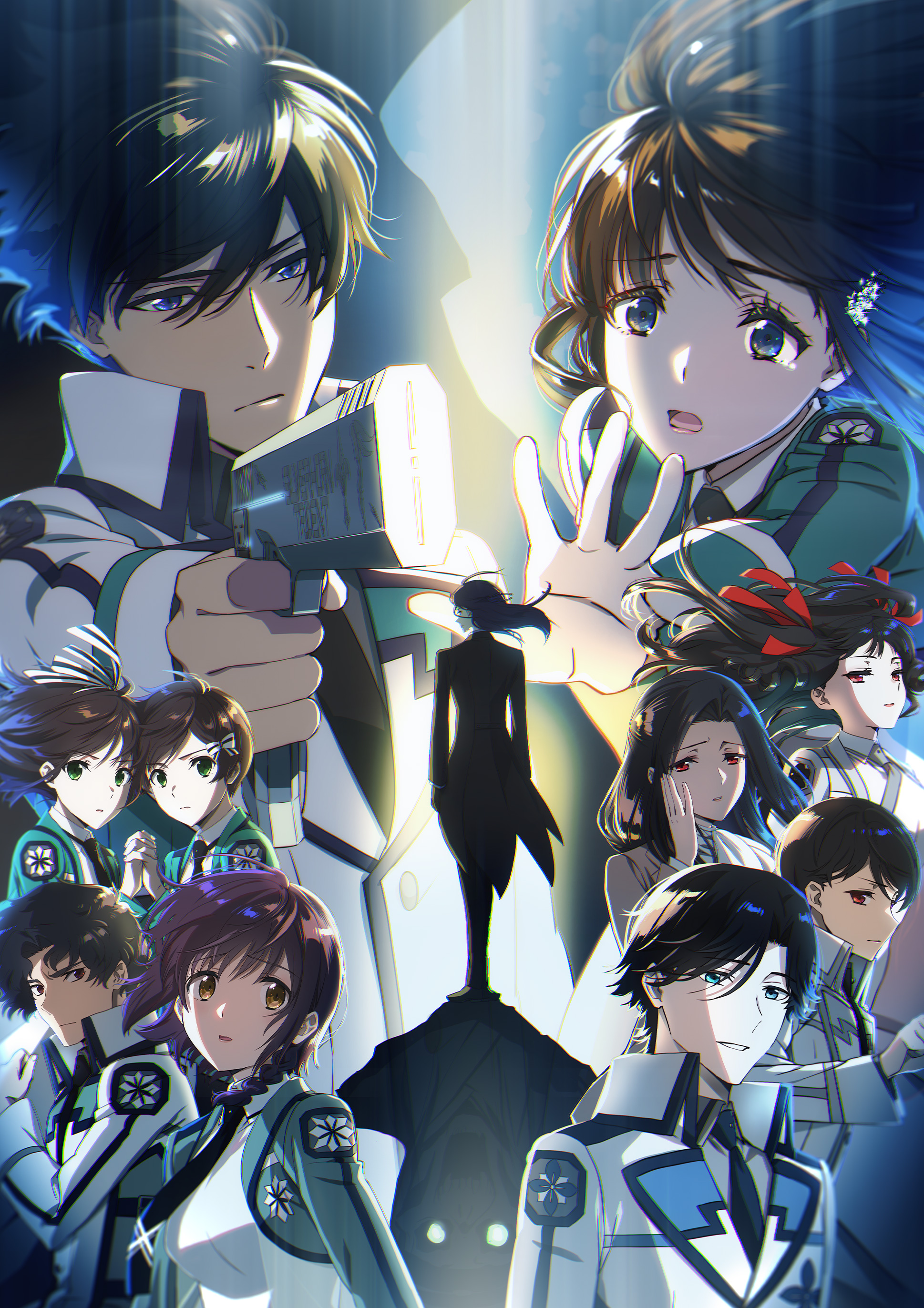 Conclusion
That is all for now. Let me know what you guys think in the comments. The Irregular at Magic High School Season 3 should be fun. The 2nd season wasn't as fun as the 1st but I have faith that season 3 will deliver. With that said, I will take my leave here. See ya!
Also, check out the SAO Alternative GGO season news here, it is from the same event!