Key takeaways from Supinamarada news:

Satoru Noda, the mangaka behind Golden Kamuy, is set to remake his earlier, relatively unknown sports manga called Supinamarada.
The original Supinamarada was serialized in Young Jump magazine from July 2011 to November 2012 and will be remade in the same magazine.
Noda's decision to revisit his old project may be attributed to his current mainstream success and experience, raising expectations for another successful series.

Golden Kamuy is one of the most praised and popular seinen manga out there. And that is for a good reason. The way the manga blends Japanese history with a bit of good old-fashioned treasure hunt is very unique. Also, I love the way it pays homage to the forgotten Ainu culture of Japan.
After finishing up with Golden Kamuy and taking a bit of a break, the mangaka, Satoru Noda is finally moving toward his next project. And I have to say, it is quite different from anything I'd have thought.
Yes, that is right, the Golden Kamuya author, Satoru Noda is remaking an old sports manga by the name of Suoinamarada1 That is very interesting. Manga remakes are relatively uncommon so it should be interesting to see what Noda can do with this manga. Let's get over all the news first though
What do we know about Supinamarada Remake?
If you don't know, the original Supinamarada was made by Noda himself and it was a relatively unknown manga back in the day too. It was serialized in the Young Jump magazine from July 2011 to November 2012. It is 6 volumes or 62 chapters long. And sure enough, the remake of the manga will also be published in the same Young Jump magazine.
Young Jump announced all the info we have on Supinamarada yesterday (1st June). The remake will be serialized in Young Jump starting from July 27th on the 35th issue of the magazine. That is all we know about the Supinamarada remake for now so let's move on to
My Thoughts
Well, things certainly have taken an interesting turn. I did not know that the author of Golden Kamuy of all things had written a sports manga before. I guess things didn't really work out for him back then due to some reason and Noda did not get the response he wanted from Suoinamarada back in the day. And now that he has a bit of mainstream success and more experience, he is giving Supinamarada another chance?
That is just pure speculation on my part. But that is the most plausible reason in my opinion. You know, I can't really think of another reason why you'd want to go back to one of your old projects. I haven't read the original Supinamarada but seeing Golden Kamuya, I know what Noda is capable of so I hope that this series turns out to be another banger as well.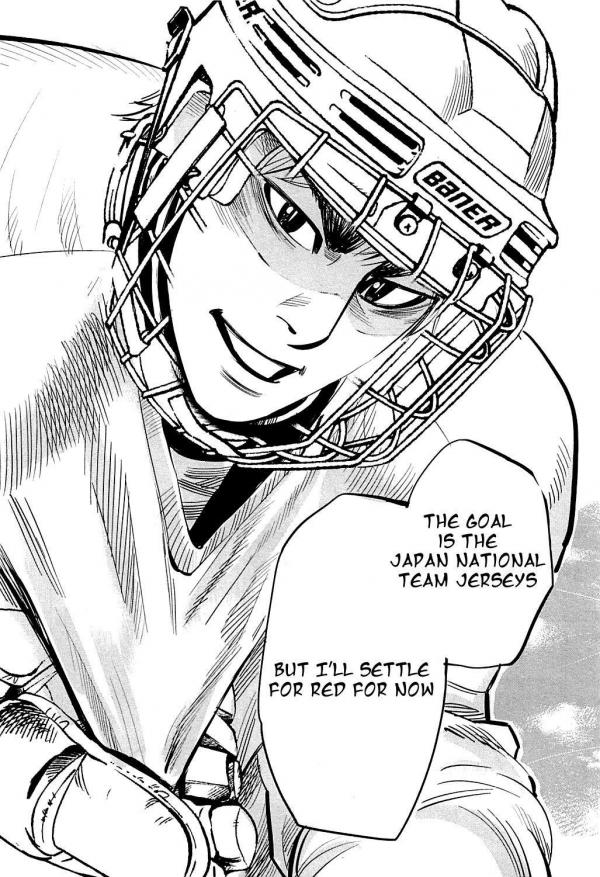 Conclusion
That is all for now. Let me know what you guys think in the comments below. Should be fun to see what Noda manages to cook up with this remake. With that said, I will take my leave here. See ya!
The Eminence in Shadow season 2 recently revealed a bunch of new details too. You can check them out here!