DanMachi Season 4 was a big surprise last year for me. A series that I almost dropped made it onto my top 10 anime of 2022 list. That is a big comeback right there. And now, we are being treated to its continuation, DanMachi Season 4 Part 2, and man, it has been awesome so far. Part 1 set up this whole arc and part 2 is doing a great job of carrying it forward.
So welcome back to another one of my mid-season reviews! Today I am talking about DanMachi Season 4 Part 2! This part isn't as big of a surprise as part 1 of course, but it has been doing a great job of carrying the plot setup in part 1. I am really enjoying this part so far and here is what I think about it.

What do I think of DanMachi Season 4 Part 2 so far?
Before anything else man, a quick shout-out to the direction. The direction in this season is phenomenal. Bell and Ryu going through the Dungeon, for example, is paced so well. You actually have no idea what waits for them next. It does a great job of keeping you on the edge and begging for more when they're in a pinch. This is a pretty good contrast to the first part of season 1, which relied on the surprise factor and dropped everything at once. This season is a bit slower and more purposeful.
Ryu's backstory is drip fed to us little by little at the start of almost every episode. Never showing us enough, keeping the "suspense" going. There is a ray of hope in every fight but the anime loves to give you this fall sense of security before pulling the rug from under you. And with the latest episode, Ryu and Bell are at a questionable place at best, At least they're alive so far.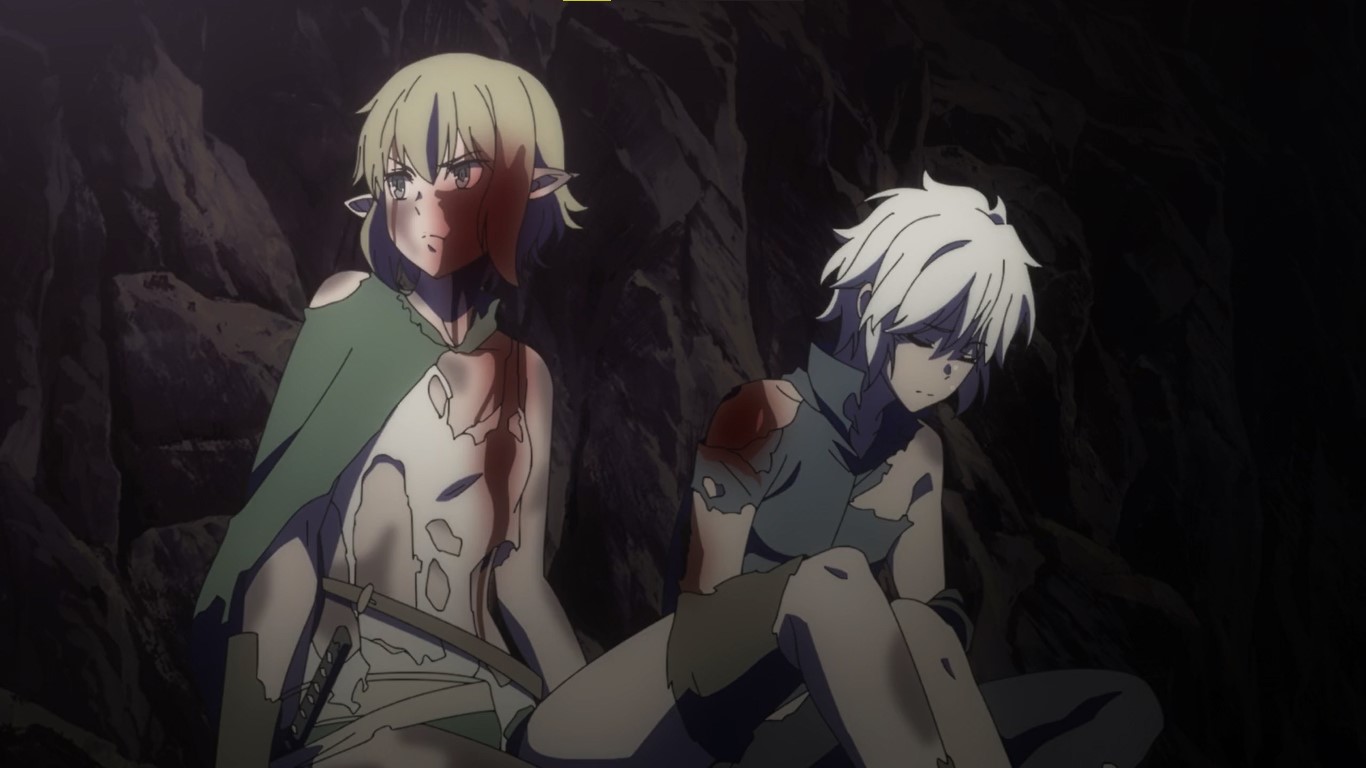 As for the negatives, the plot armor is really getting annoying this season. I am not asking them to kill off major characters like Ryu, but a lot of minor characters who don't even contribute much to the story, and the fights can be knocked off. Killing them off would give more stakes to this already crazy arc. It would make the story feel more "urgent". That is my only gripe from this season of DanMachi so far. Because if I put this aside, the pacing, the direction, the fights, and all are done really really well.
Conclusion
As things stand right now, DanMachi Season 4 Part 2 gets an easy 8/10 from me. Amazing season so far, really curious to see where things go from this point on. I think I know how the ending of this season will be but, I want to be wrong because what I am thinking is too straightforward. Ryu's character has really grown on me because of this arc. I really cannot wait to see more of her backstory and stuff like that.
That is all for now though. Let me know what you guys think in the comments. DanMachi Season 4 Part is definitely just as good as I expected it to be. With that said, I will take my leave here. See ya!