So after quite the build-up, we finally have DanMachi 4 is finally out. I am not going to lie, I didn't really love season 3. I don't know what I expected out of it; saw that arc coming and I was still kinda left disappointed. Can't really put my finger on it but, the season 3 felt off to me somehow. So I wasn't honestly that excited for season 4. Still, I gave it a shot regardless.
I have to say, I am pretty happy with the first episode and what the arc looks to be so far. I am not sure how DanMachi 4 will end up but, I do look forward to it more now than I did before watching episode 1. Yes, only episode 1 is out at the time of writing and I will put up my thoughts on the episode down here so, expect mild spoilers for ep 1. DanMachi needs no introduction so we can just dive right in.

What do I think about DanMachi 4 so far?
Putting "so far" in the heading kinda feels weird because only 1 episode of the season is out. But well, that is how I do stuff so… Well, anyhow as I said, I think this season may end up being really good. Seasons 1 and 2 were peak DanMachi for me and it looks like DanMachi 4 is also going in a similar direction. Don't get me wrong, season 3 had its moments too but… I don't know, it never clicked for me.
So well looks like we are heading back inside the labyrinth once again for DanMachi 4. Bell wants to go for the lower floors of the labyrinth to grow even stronger and in line with his wish, the guild requests the Hestia familial for an exploration mission. They join up with the members of Take, Miach, and Hephiastus's familia for the journey. Aisha also joins them as an unexpected guest, granting the whole party two level 4 members.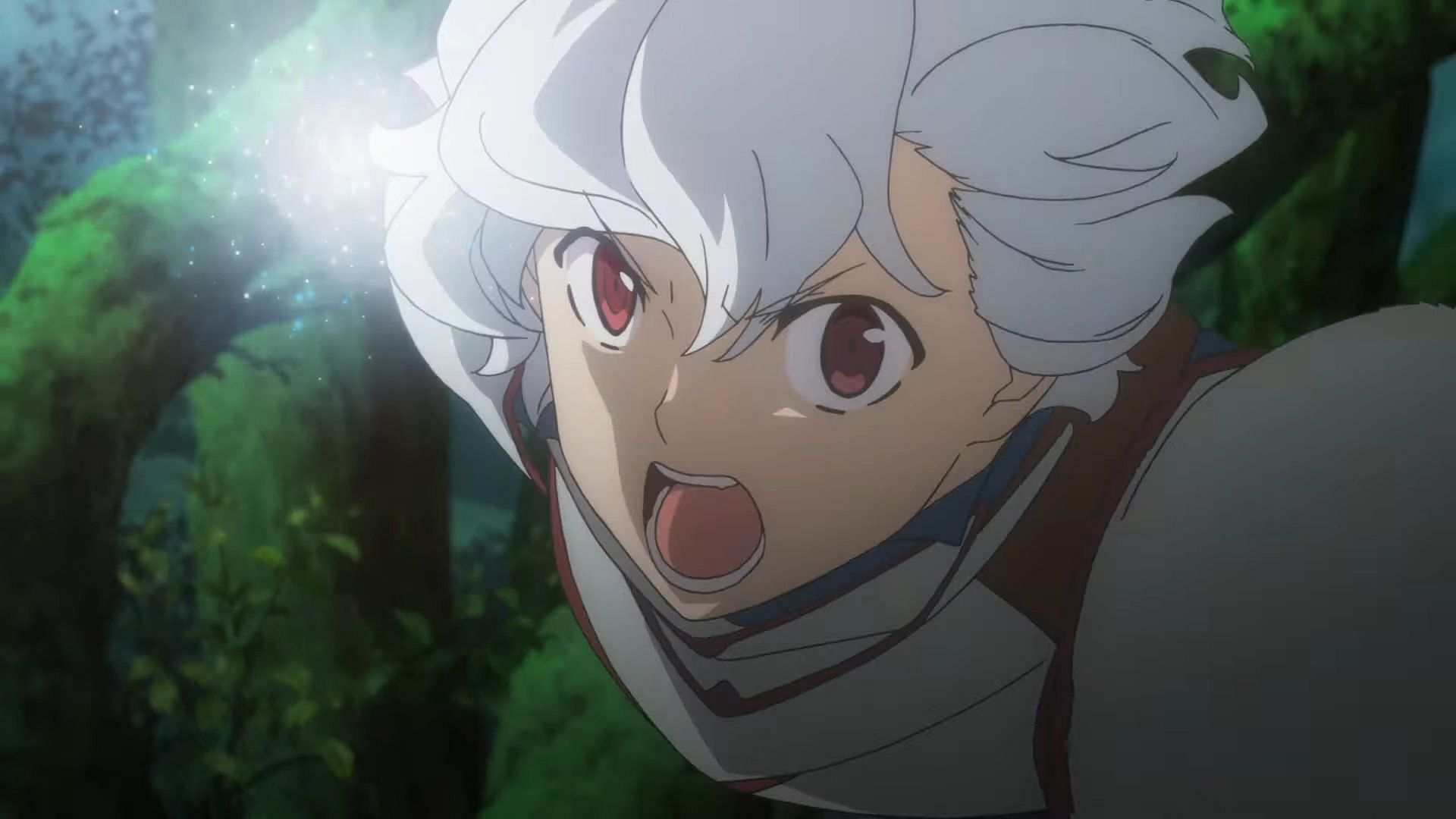 They all prepare for the journey in their own ways. Chigusa and Mikoto train with Take, Bell goes off to research what monsters he'll be encountering, Aisha "trains" Haruhime, etc. Later the gods have a drink, commenting on how fast the kids grow and all. The episode ends with everyone leaving for the journey and Bell showing off some of his level 4 strength in the labyrinth.
Of course, not all is normal in the labyrinth. It wouldn't be DanMachi 4 if everything went as planned on the journey. As I said, I am fairly excited to see more of the labyrinth. This season will most likely deliver on that and for that I am happy. I really hope there are some good fights in this season because Bell looks to be really strong now and I'd like to see how he does in a tough fight now.
Conclusion
Well, those were my two cents on DanMachi 4 so far. I am pretty excited now that I've seen the first episode. Let me know what you guys think though, I know a lot of people were kinda burnt out after season 3. Well, that is it for now though and I will take my leave here. See ya!