So I am not sure if people who haven't watched this anime exist or not. Even people who haven't watched it, know what this anime is. I randomly stumbled into this anime before people began talking about it just like Demon Slayer. I ended up falling in love with this series. You have read the title, you know we are talking about Tokyo Revengers this week.
Welcome back to another week of our anime recommendation series. Let's talk about Tokyo Renevngers this week. I just rewatched it so my thoughts about it are fresh. I know a lot of you have already seen it but, it feels different when you binge it all the way through once again. So well, let's start right away.
Introduction
Tokyo Revengers is an anime adaptation of the manga of the same name. The original manga is still ongoing and it is written and illustrated by Ken Wakui. The anime aired from 11th April 2021 to 19th September 2021. It is 24 episodes long and it is animated by LIDENFILMS. They did a really good job on the animations.
You can watch Tokyo Revengers for free on YouTube thanks to Muse Asia. I love the work they do and I really appreciate it; they deserve all the views and subs they get. Tokyo Revengers is gangster anime. It is known for its simple setting with a very fast-paced and unpredictable plot. The anime is great at just hooking in viewers and leaving them wanting for more.
Plot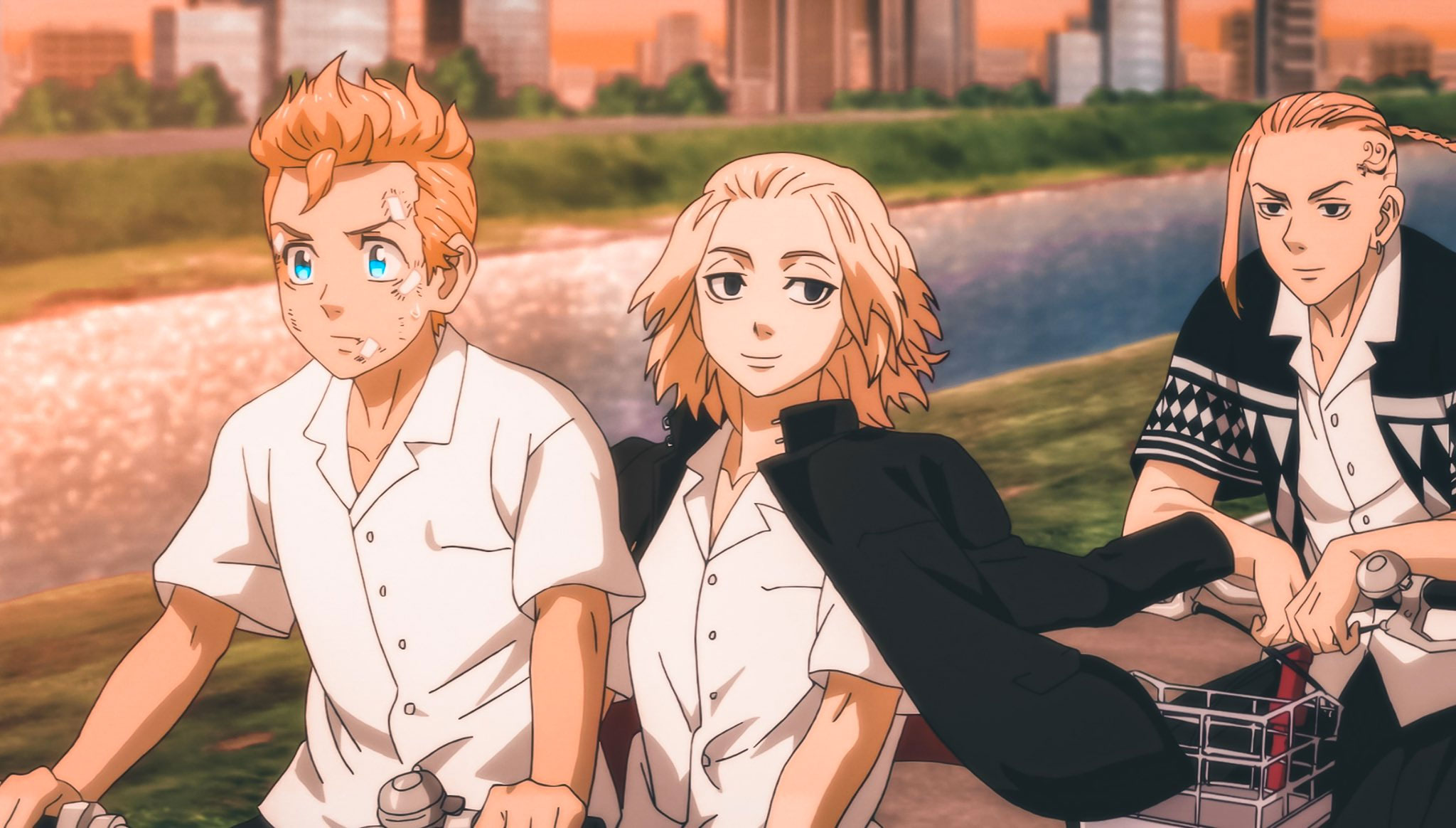 As I said earlier, Tokyo Revengers is characterized by a simple setting but a crazy overall story. It is about a guy called Hanagaki Takemichi trying to save his girlfriend from dying in the present day; by traveling to the past. As you can probably imagine, it is never as simple as that. He gets wrapped up deep with the Tokyo Maji Gang and he tries to reach the best future he possibly can.
The plot is paced really well, the author knows just how much to feed the viewer to keep them on the edge. The cliffhangers are very effective. The plot never gets too complex but, you cannot predict the next plot twist in Tokyo Revengers. Plot twists are very frequent and they come out of nowhere.
Characters
The characters are a whole another rabbit hole to dive into. For starters, Takemichi is really well written. Even though he cries a lot, he doesn't get on my nerves as Subaru does. No hate to Re: Zero, I love the series and its story; I just can't stand Subaru. His character development is really well spread across the series. Tokyo Revengers has a lot of likable characters. Even when Mikey does what he does, you can't bring yourself to hate him. That is some good writing.

Animations and Soundtrack
LIDENFILMS generally has a hit or miss record in animations. Tokyo Revengers fortunately is a very hard hit. The animations are really great. They may not be god-tier but Tokyo Revengers still has awesome animations. They did a great job of bringing the manga's art style to life in the anime. As far as soundtracks are concerned, nothing stands out as much but the opening is just awesome. I can't stop listening to it.
Why you should watch Tokyo Revengers?
Here are quick pointers on why you should check out this anime:
Simple setting
Well-paced plot
Lots of plot twists
Lots of fights
Good characters
Good animations
Conclusion
That is all for now. Let me know your thoughts in the comments. Check out some beautiful anime covers for the week here. And yeah, I will take my leave here. See ya!